I'm going to do a review of the 2020 Kawasaki Brute Force. 
Hi there. My name is Seth Van Horn, from Jim Gilbert's Wheels and Deals.
The aggressive stance of the Brute Force
Let's start at the front of the ATV, where we can see the aggressive stance of the Brute Force, which boasts nine and a half inches of ground clearance. The front independent double wishbone suspension with adjustable preload offers over six and a half inches of travel to eat up anything your trail has to throw at it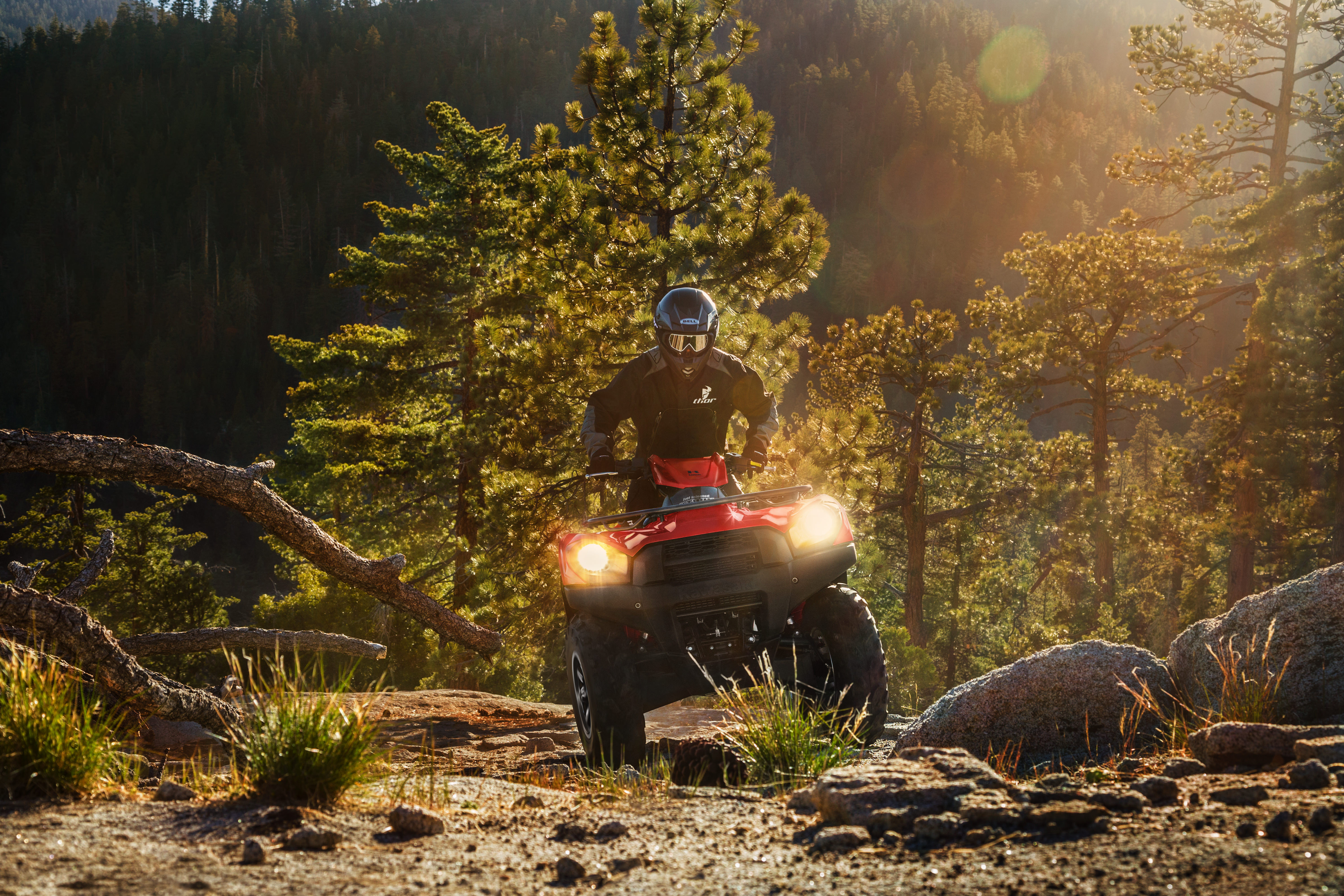 As we move up, we find something some manufacturers are forgetting about these days and we see a solid steel front cargo rack that holds up to 88 pounds of gear. Kawasaki knows how important it is for the rider to be able to carry all their gear on their back road adventures, and ensures you have the capability to bring everything.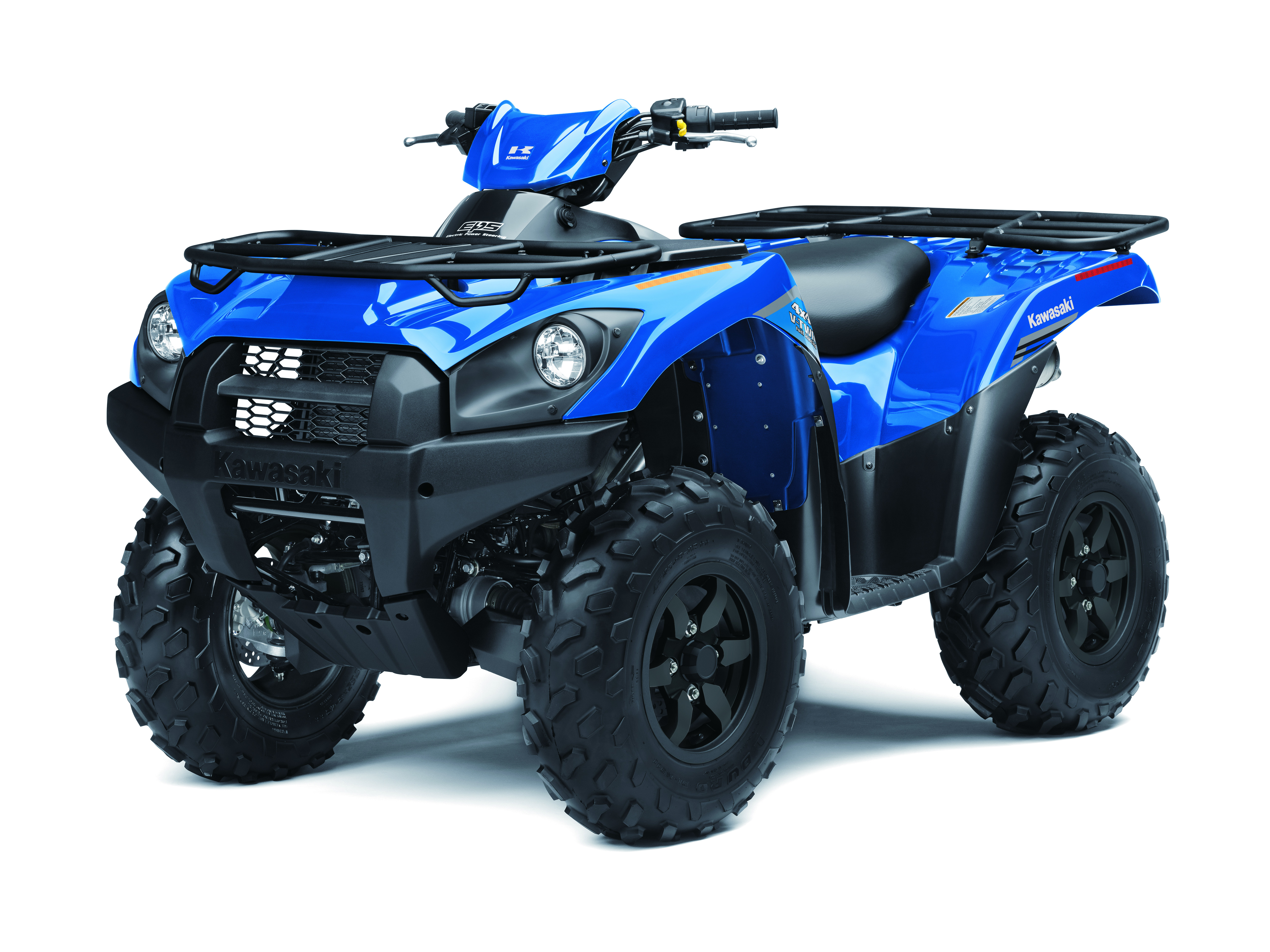 When we move to the right side of the bike, we can see the out of the way ignition and gear selector, equipped with high-range, low-range, and reverse.
The blacked-out clutch cover hides the super dependable compact CVT transmission. This automatic transmission is equipped with Kawasaki engine braking, to give riders confidence in descending steep declines, and offers big responsive power in all forward and reverse gears.
The easy-to-access fuel filler cap leads you to the huge 19-liter fuel tank, which means you are free to ride your Brute Force all day long without worrying if you're going to run out.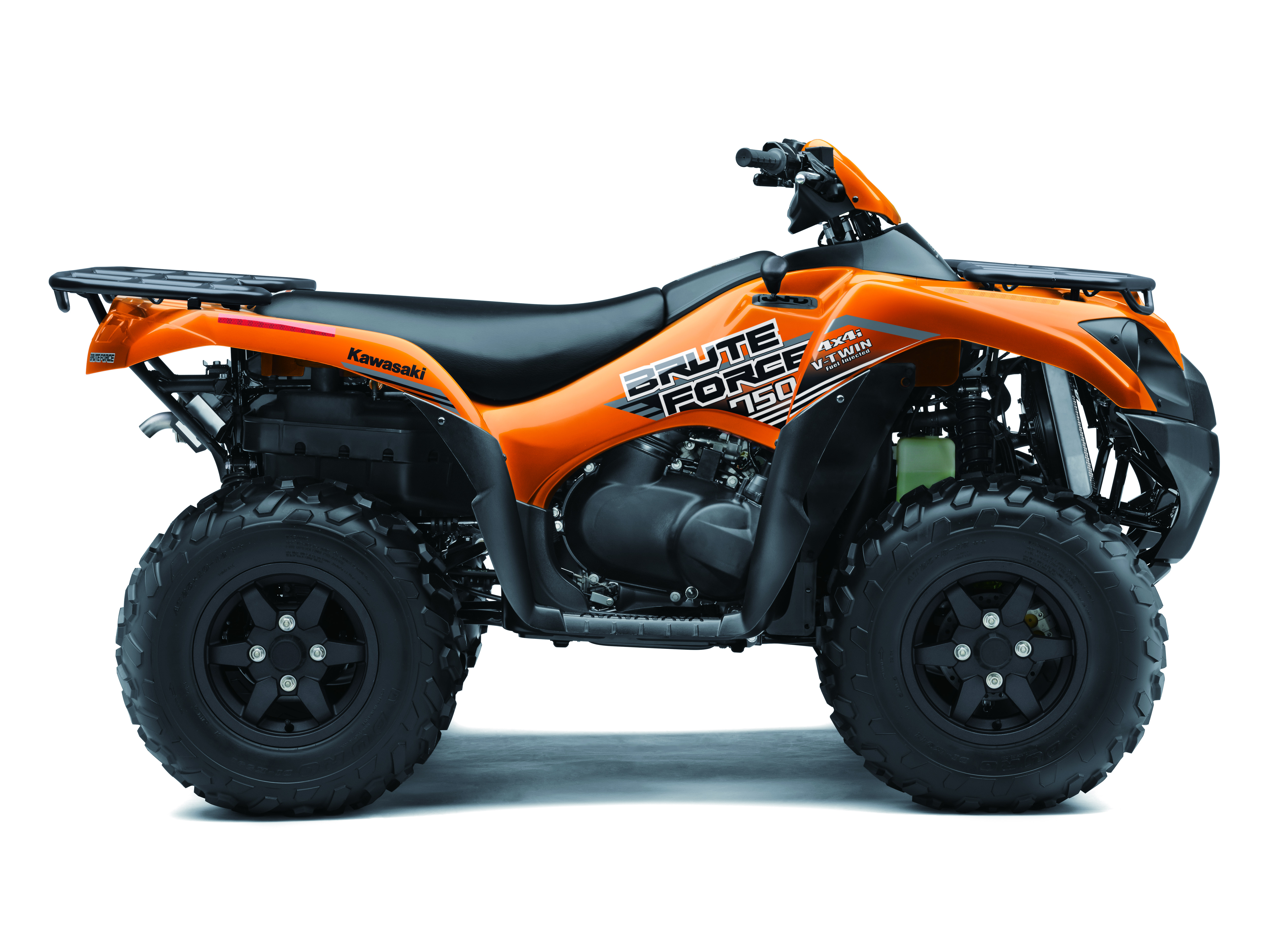 At the back of the Brute Force, we see another solid steel cargo rack, capable of holding a staggering 176 pounds of cargo, just in case the front rack wasn't enough. The independent double wishbone rear suspension has adjustable preload, and has a whopping seven and a half inches of travel so you know your ride is going to be smooth no matter what the trail throws at you. Under these beefy springs and a-arm, we see the industry-leading sealed multi-disc rear braking system exclusive to Kawasaki.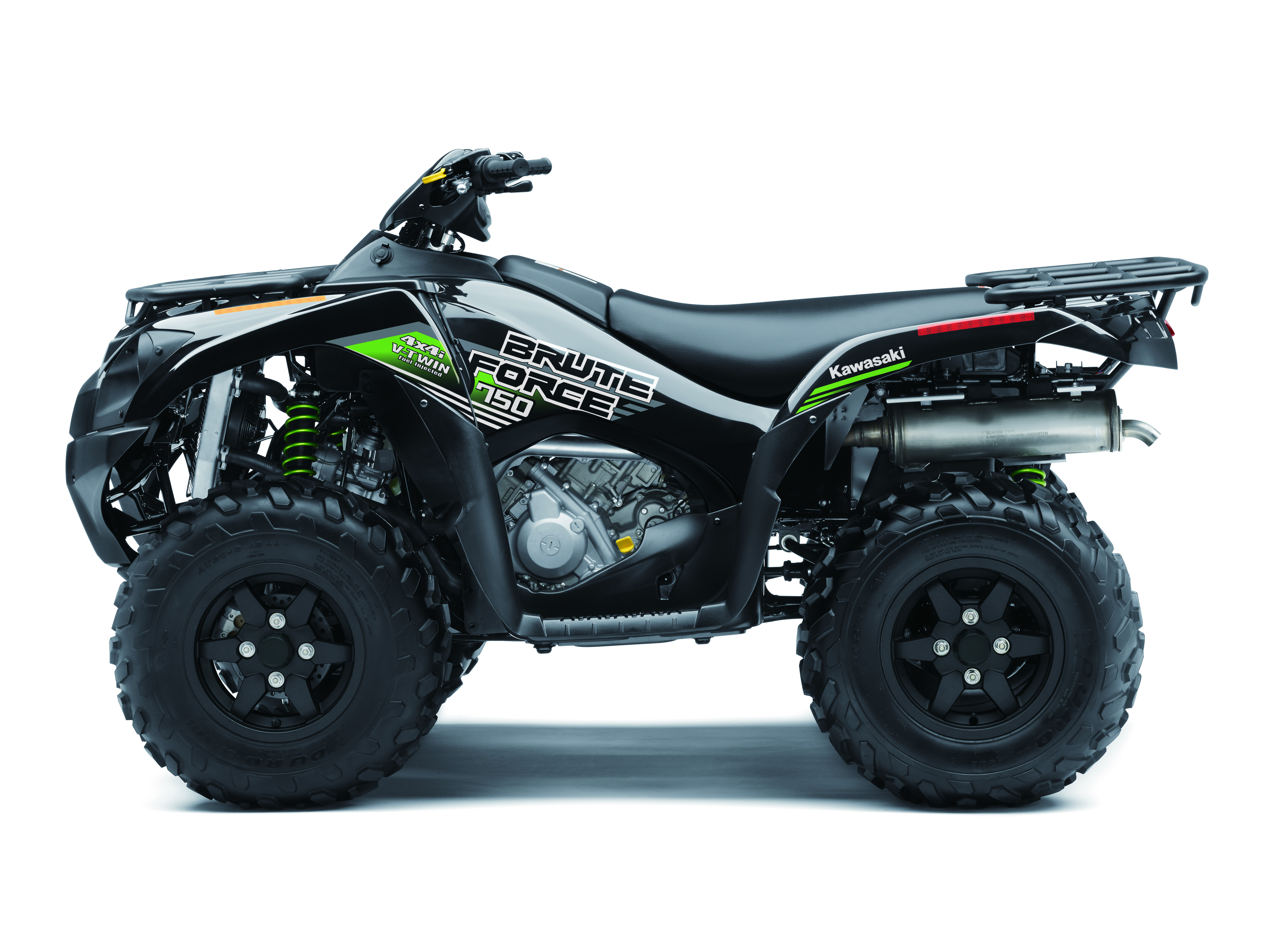 This system is virtually maintenance-free, and makes sure you always have stopping power in any conditions regardless of ice, snow, mud, and water. Under the seat, we can get a look at the easy-to-access battery compartment, the air breather box, and the clutch exhaust, all way up in the air to make sure everything stays high and dry. Saving the best for last, let's have a look at the controls and digital read-out of the Brute Force. This ATV has selectable two-wheel drive and four-wheel drive, and a unique on-demand variable differential lock, so you can control how much torque is delivered to the front wheels.

The digital readout has speedometer, odometer, trip meter, fuel gauge, engine temperature, clock and hour meter, indicator lamps for neutral, reverse gear, two-wheel drive, four-wheel drive, a belt indicator, and oil warnings. If all of this isn't enough and you want additional comfort, you can choose the EPS or Electronic Power Steering models. It has all the same features, with the addition and comfort of all day long, one-hand steering capabilities. The 2020 Kawasaki Brute Force is backed by a full one-year Kawasaki Strong warranty, and coupled with the beastly fuel injected 750 CC motor, and wear-resistant nylon bushings, you can be assured you have a low-maintenance ATV capable of tackling any terrain or adventure you can think of.