In 1997, a small group of industry veterans set out to build a boat brand focused on being the best built and never the largest. Those same founders and values are still the core of Bennington. We felt then, and still believe that when you do the right thing, everything else falls into place. Today, Bennington is family owned and operated with multiple generations of many families. We invite you to be a part of our Bennington family
Quietest pontoon ride in the industry
Our thicker cross channels provide more vertical strength than the typical channels found on most pontoons. This combined with our extruded M-deck brackets and fanged elevator bolted deck construction minimizes twisting and provides the most solid, quiet pontoon ride in the industry.
Fully-welded aluminum construction ensures a far stronger and more rigid structure over the faster and cheaper method of single or even double surface welds. See Jim Gilberts Wheels and Deals for the best boat buying experience you will ever have.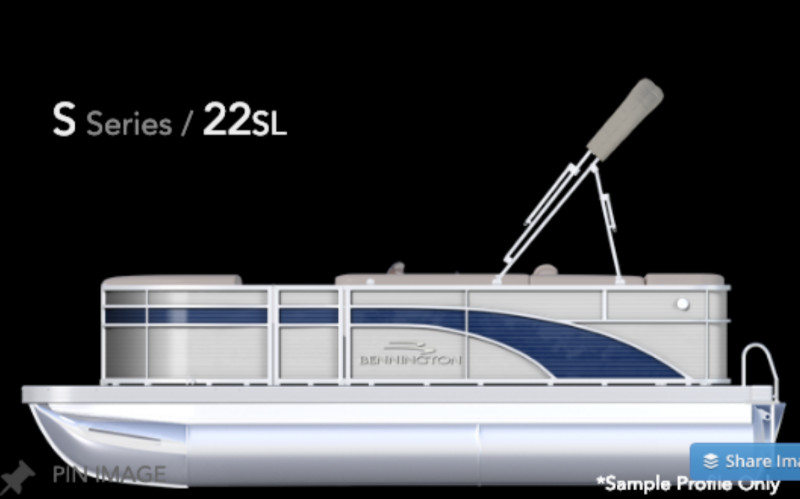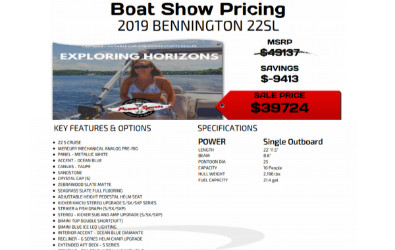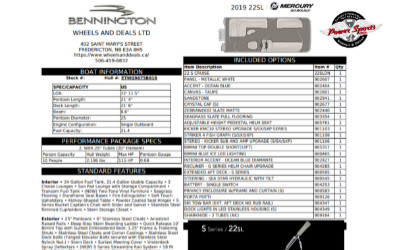 WE WANT TO BE YOUR BOAT DEALER; You will Love our Extra's when you buy Ponton , Speed or Fishing Boat from Huggable: Preferred discount rate on service – Preferred discount rate on accessories – Preferred discount rate on parts – Free Full Tank of Gas – Free Detailing Kit – Free Delivery – Free Boat Safety Kit – Free Anchor, Chain & Rope – Free Life Vests (4) – Free Fire Extinguisher – Free Dock lines (2) – Free Paddle – Free Air Horn – On the water Personalized Orientation – Singing Huggable Teddy Bear – Yearly Thank you gifts on your birthday.

Yes, you CAN own a Bennington. Go from dreaming of a pontoon boat to actually owning one. The uncompromising value and quality of the Bennington S series will have you anticipating your next trip on the water. We've combined comfort, style, and function in models ranging from 16′-25′. Make Canada's Huggable Car & PowerSports Dealer Your Boat Dealer
2019 Bennington Brochure

Metallic White/Ocean Blue – 10 people – Max Engine – 115hp – 10 Year Warranty .