How Does "Huggable" Become "Dangerous"?
That's what happens when two of Canada's most forward-thinking, most inventive, disruptive and creative business minds get together and decide to shake things up and let you in on all the fun.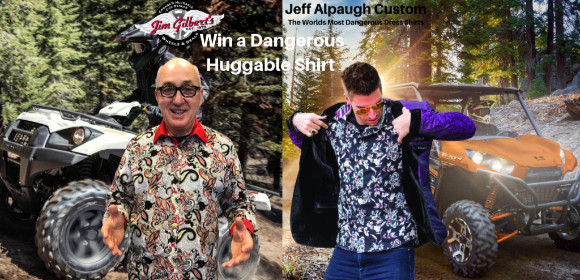 AND IT ALL STARTS WITH HOW CREATIVE YOU WANT TO GET WITH A SELFIE.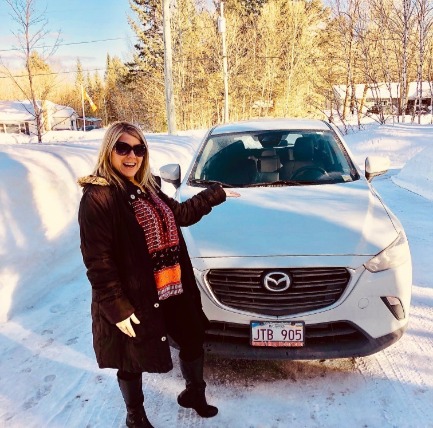 THAT'S RIGHT.
A selfie.
THE MORE CREATIVE THE BETTER AND YOU WIND UP FEELING A LITTLE MORE "DANGEROUS" AND BEING PART OF SOME "HUGGABLE" ON-LINE MAGIC.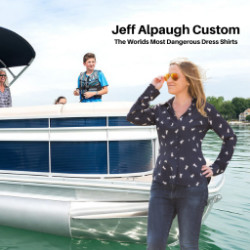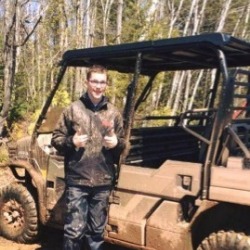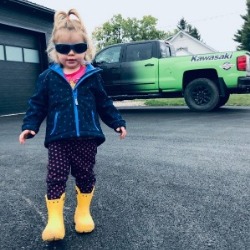 THE LEGENDARY JIM GILBERT, "CANADA'S HUGGABLE CAR DEALER" IS TEAMING UP WITH JEFF ALPAUGH CUSTOM – "HOME OF THE WORLD'S MOST DANGEROUS DRESS SHIRTS" TO GIVE YOU THE OPPORTUNITY TO BE AT YOUR MOST CREATIVE, EXPRESSIVE SELF AND WIN YOUR OWN HIGHLY PRIZED AND MUCH SOUGHT AFTER DANGEROUSLY HUGGABLE CUSTOM SHIRT.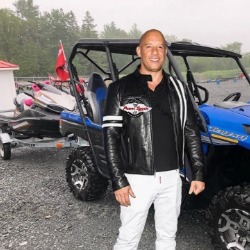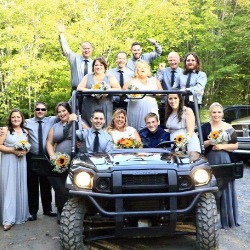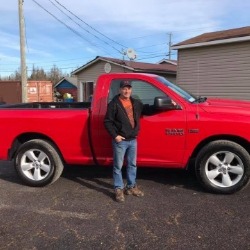 It really is as simple as smiling for the camera and clicking a selfie that best describes how you really feel about your Huggable Car, SUV, Truck, Mini-van, Kawasaki, Pontoon Boat, Speed Boat, Mercury Motor and any other product that sports a Wheels & Deals logo. And be as "Dangerous" as you want to be with this selfie. If you want to bring Uncle Charlie, Aunt Martha or a relative you haven't spoken to in years, that's OK with us. If you want to pose alongside your favorite pet or visual prop of any kind feel free to let your Freddy Beach freak flag fly!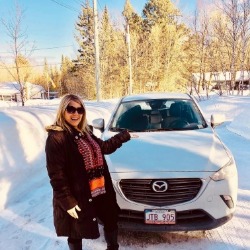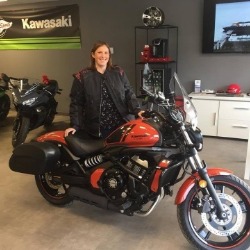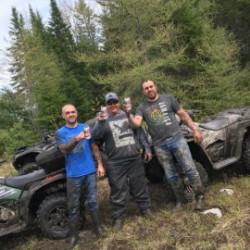 At the end of each month, our expert panel of on-line Hug Hunters will select a winner from all the entries. Imagine how it will feel to be treated like royalty and be custom fitted for your very own custom-made
Dangerously Huggable Shirt; valued at $189.00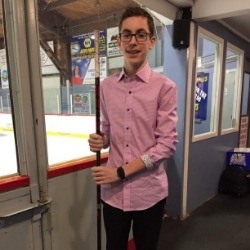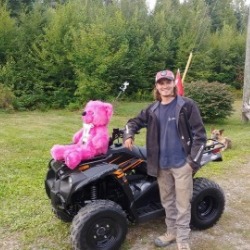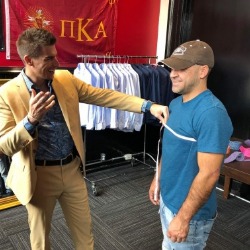 THIS PHOTO COMPETITION IS FOR ALL THE GREAT HUGGABLE CUSTOMERS WHO ARE FEELING THE ITCH TO BE A LITTLE MORE DANGEROUS!
GO TO JIM GILBERT'S FACEBOOK PAGE OR JUST POSE, CLICK AND SHARE AND TAG
POST YOUR SELFIE ON INSTAGRAM OR FACEBOOK AND TAG/SHARE WITH JIM GILBERT AND JEFF ALPAUGH SO THAT THEY CAN SEE AND SHARE THE RESULTS OF YOUR CREATIVITY….. AND JUST HOW DANGEROUS YOU ARE PREPARED TO BE! 
ABOUT JEFF ALPAUGHWHO EVER SAID BUSINESS ATTIRE HAD TO BE BLAND, BORING AND STODGY? THIS FREDERICTON-BASED FASHIONISTA IS CHANGING THE WAY MODERN SOCIETY VIEWS TRADITIONAL WORK ATTIRE AND IS SUGGESTING WE START DRESSING A LITTLE MORE DANGEROUSLY. FROM FIERY FUCHSIAS TO BOLD BLUES AND EYE-POPPING PINKS AND PURPLES, THE FOUNDER OF JEFF ALPAUGH CUSTOM ALONG WITH CO-OWNER EMILEE BOYCHUK, IS BRINGING HIS OWN FLAIR TO THE CLOTHING INDUSTRY WITH THE "WORLD'S MOST DANGEROUS DRESS SHIRTS."DARING, DEADLY AND EXTRA CRISP THERE'S A REASON THESE CUSTOMIZABLE, TAILORED-TO-FIT DRESS SHIRTS ARE FLYING OFF THE RACK. "WHATEVER PEOPLE DREAM UP WE ALLOW THEM TO DO AND THAT WAY THEY'VE CREATED THE SHIRT THEMSELVES," SAYS JEFF ALPAUGH AS HE SPEAKS ABOUT THE CREATIVE PROCESS. JEFF ALPAUGH CUSTOM CURRENTLY HAS A CLIENTELE THAT RANGES FROM HAWAII TO HELSINKI AND HALIFAX; WITH OVER 2,000 BUYERS IN MORE THAN 200 CITIES AND 20 DIFFERENT COUNTRIES. STARTING WITH PART-TIME GIGS AT MOORE'S AND HARRY ROSEN, JEFF WORKED HIS WAY UP THE FASHION LADDER AND CREATED A NAME FOR HIMSELF AS BEING AN EPIC SALESMAN, SUIT EDUCATOR AND CREATOR OF ONE OF CANADA'S FASTEST-GROWING SMALL BUSINESS BRANDS. HE ALSO HAPPENS TO BE A FORMER INFANTRYMAN, A NEW FATHER AND AN ALL-ROUND SWELL GUY.
ABOUT JIM GILBERTTHE NUMBERS REALLY DO SAY IT ALL.40 YEARS IN BUSINESS. MORE THAN 20,000 CUSTOMERS.MORE THAN 1,000,000 HUGS!IN 1979, JIM AND DAWNA GILBERT CREATED WHEELS & DEALS WITH SIMPLE IDEA:DREAM BIG. BE DIFFERENT AND TAKE CARE OF PEOPLE.STARTING WITH ONE CAR, 2 GAS PUMPS AND A LOAN FROM DAWNA'S FATHER, LORNE SEELEY, IT SEEMS 40 YEARS FLEW BY IN A HURRY, BUT NOW JIM AND DAWNA ARE READY TO CELEBRATE A NEW MILESTONE AND LOOK FORWARD TO THE FUTURE WITH THE GRAND OPENING OF A BRAND SPANKING NEW POWER SPORTS CENTRE.THEY HAD NO IDEA WHEN THEY BEGAN THEIR JOURNEY IN THE LATE SEVENTIES THAT IT WOULD TURN OUT THIS WAY. BUT, THE MORE THEY WORKED THEIR DREAM, THE MORE IT BECAME A NEW REALITY; EVENTUALLY BECOMING KNOWN THE WORLD OVER AS CANADA'S HUGGABLE CAR DEALER. AND THE MORE THE BUSINESS GREW, THE MORE JIM AND DAWNA LEARNED THE VALUE OF BEING ABLE TO PIVOT, CHANGE AND ADAPT. NEVER STANDING STILL, THE GILBERTS KNOW BUSINESSES OF TOMORROW MUST CONSTANTLY BE DIFFERENTIATING THEMSELVES; DISRUPTING, RE-INVENTING AND RE-FINING … BUT, ALWAYS EMBRACING AND LIVING DAILY VALUES SUCH AS CREATING ENCHANTMENT AND THE EXTRA SPECIAL TOUCH THEY CALL "HUGGING".IN THE GILBERT'S WORLD; THE HUG IS A METAPHOR FOR GOING THE EXTRA-MILE, THE LITTLE EXTRAS THAT MAKE ANY CUSTOMER FEEL THEY'RE RIGHT AT HOME … A PLACE WHERE THEY READILY RECOMMEND AND SEND THEIR FAMILY AND FRIENDS…A PLACE WHERE LEAVE WITH A TEDDY BEAR, A SMILE AND PROUD TO SAY, "THIS IS WHERE I BUY MY VEHICLES."IT'S ABOUT FOSTERING A FAMILY MENTALITY AMONG CUSTOMERS, TEAM MEMBERS AND EVERYONE IN THE COMMUNITY WE TOUCH – ON-LINE OR OFF. YOU CAN SEE IT IN THEIR SMILES…THE LOOKS ON THEIR FACES AND THE POSITIVE COMMENTS THEY SHARE THROUGH SOCIAL MEDIA. WHILE SO MANY OTHERS IN THEIR INDUSTRY TEND TO ZIG, THE GILBERTS LOOK FOR NEW WAYS TO ZAG. AND NOW, FOUR DECADES LATER, THAT FAMILY TRADITION CONTINUES WITH THE NEXT GENERATION OF GILBERTS AT THE HELM BELIEVING YOU CANNOT GROW IF YOU ARE NOT WILLING CHANGE. IN ORDER TO GROW THE SHOW AND KEEP THE FLOW, THE GILBERT FAMILY KNEW DIVERSIFICATION WAS NEEDED. EARLY IN 2018 THEY EXPANDED THEIR OFFERINGS AND BECAME "CANADA'S HUGGABLE TOY DEALER". KAWASAKI MOTORCYCLES, WHEELERS AND JET SKIS. BENNINGTON AND CRESTLINER PONTOON BOATS ALONG WITH MERCURY OUTBOARD MOTORS. IN KEEPING WITH THE GILBERT FAMILY PHILOSOPHY OF NOT RESTING ON THEIR LAURELS, THE BUSINESS HAS BECOME A $40 MILLION-DOLLAR ENTERPRISE WITH THIRTY-EIGHT EAGER TEAM MEMBERS ALL WORKING WITH A SMILE AND A VISION OF TOMORROW. AND NO ONE IS MORE PROUD THAN JIM AND DAWNA AS THEY WATCH DAUGHTER CHELSEA, SON ALEX AND SON-IN-LAW ROB DAVIS NOW LEADING THE CHARGE WITH MORE OFFERINGS, MORE SMILES, MORE HUGGING AND A 12,000 SQUARE FOOT EXPANSION WELL UNDERWAY. GUESS YOU COULD SAY, THAT'S THE HUGGABLE WAY!
A Special Shout Out and Thank you to my Best Friend Gair Maxwell for filling my head
with "YOU CAN" instead of "you can't"
or our favourite
"Together We are Inventing Tomorrow Today"
Gair Maxwell's riveting keynote presentations are packed with high energy, loud music, and counterintuitive concepts, allowing attendees to benefit from his many decades of 'in-the-trenches' business experience. Scores of event planners rave about his gift for simplifying complex ideas, transforming them into easily digestible bites that any audience can implement right away.
Be Irresistible. Find Your Legend.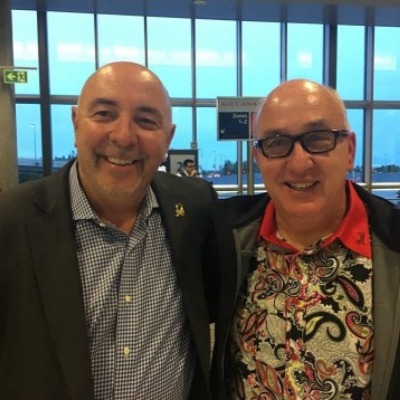 GAIR AND JIM Speaking at GREEN BAY WISCONSIN..
Yes the Home of the Packers